We have all been there…we get to the beach and we relax, maybe sleep, wake up, eat, and probably get bored shortly after. I know I have been there and I'm sure you have too. 

The best way to really save yourself from boredom is to get up and do stuff. With a couple of beach games, you are sure to have fun with your friends or family.
There are plenty of fun beach games for both adults and families to play, but here's just the tip of the iceberg. 
Quick Breakdown:

Whether you are out basking in the sun alongside your friends, keep in mind that there are plenty of other ways to catch some sun and fun.
Games to Play at the Beach with Friends
Follow along as we break down some of the best and most popular games that have been played on beaches all over the world. 

Next time you go to the beach then grab some of these games and bring them along with you because you will have a good time.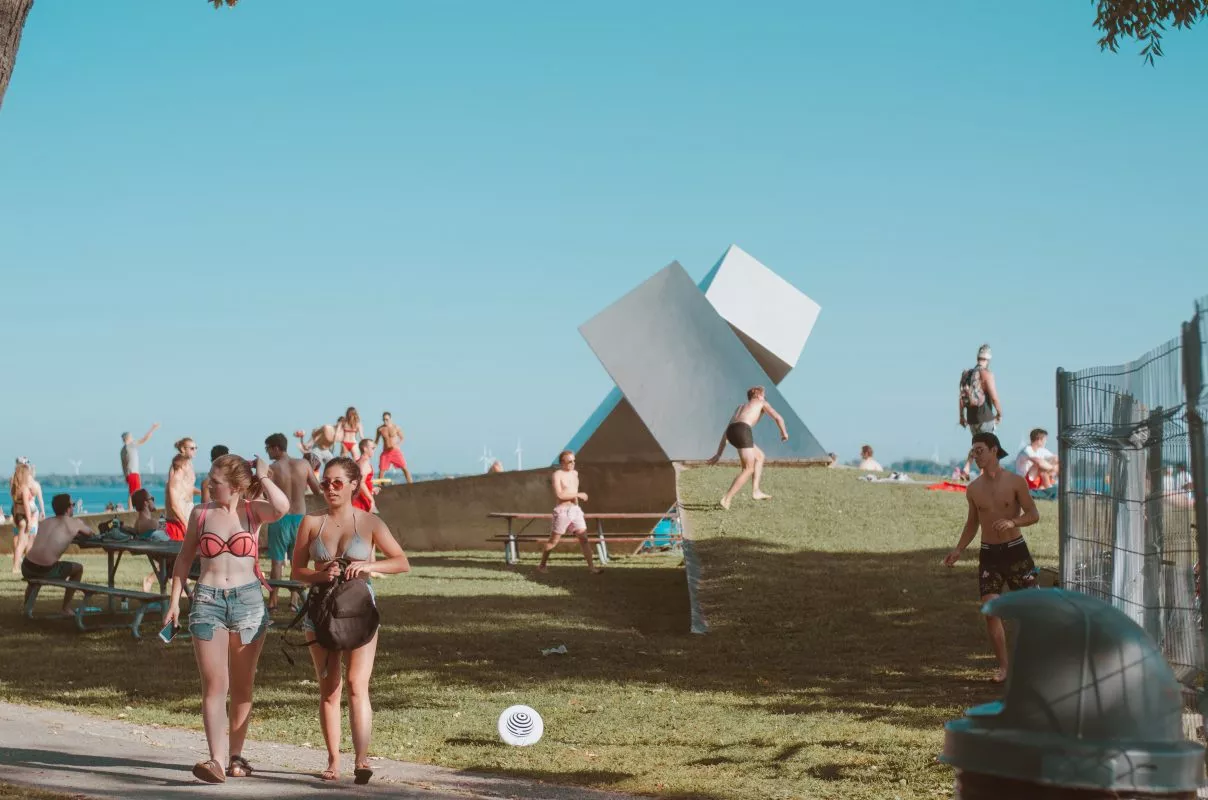 One of the most popular and widely known games is probably a no-brainer.
That is none other than beach volleyball.
Beach Volleyball
It is probably the most common game out there because you can definitely have many players.

If you don't own a volleyball then be sure you buy one. Often times it is one of the most entertaining forms of team-playing that you can possibly have.

If your intention is to play volleyball at the beach then be sure you get there early to secure a net. 

I know most beaches have a limited number of nets and sometimes when I get there late I don't get one. 
Make sure the beach you are going to will have a net so you can play. So do your homework. Not all beaches have volleyball nets. Just an FYI.
Packable Beach Games for Adults
Often times it is actually easier to pack a couple of fun beach games with you rather than bring a mess of different things.
One of the coolest things about going to the beach is that you can practically play any beach game that is easy to carry. 

On the list below we break down some of the best beach games that are easy to pack to take to the beach. These are often the most popular. 

If you haven't heard of them yet… well now you have. 

I bought a couple of these beach games on Amazon so I could get the fast shipping and excellent return policy.
The price will likely change over time, but check the current price of each beach game on Amazon.
Spikeball Game

Spikeball has become more popular at beaches and outdoor camping sites because it's so easy to play. It's kind of like a volleyball-type game except the net being on the ground and there are fewer players. This game is so much fun!
How to Play:
2 players and 2 teams 
Each player slams the ball on the center net to the opposing team. Each team has only 3 hits before they have to bounce, slam, or spike the ball on the net to the direction of the opposing team.
The trampoline based net is easy to set up and use. Trust me, this game can go on for hours. 
Flying Disc Frisbee Game
Players: Four or more
How to Play: This game is more like a frisbee game, but more like a frisbee toss.  It is easy to carry because there isn't much-needed equipment.
You have the poles that are either holding up an empty cup or water bottle and the goal is to throw the frisbee and hit the object that is balancing on the pole. It is often very easy to set up. The nice thing is that you can play with a lot of people. 

Players: Many
How to Play: Cornhole toss is often very easy to play and doesn't have too many materials. It is a very easy game to set up and a very fun fast-paced game. 
All you really need is a cornhole board and bean bags and the goal of the game is to toss the little bags of sand in the hole. It really is not rocket science and it is actually very easy to play.
It definitely can go on for hours and it can definitely keep you entertained for hours at the beach. 
Portable Disc Slam Outdoor

Players: Two teams of two
How to play: This game has a frisbee toss type of game. The first team to get to 21 points wins!
You have a thrower and a deflector. The two cans are placed 50 ft apart. The goal is to take turns throwing the frisbee for points.
Once the frisbee is tossed, a "slam dunk" into the bucket by the deflector can give you 3 points.
It is 2 points if the frisbee directly hits the can.
If the frisbee is deflected, also known as a "Dinger" it becomes 1 point.
If the frisbee is directly inserted in the center slot, it's an instant win.
Beach Bocce Ball

How to Play: A ball is tossed underhand at a reasonable distance away. That ball is called the Pallino ball. 
The object of the game is to toss the other balls as close as possible to the Pallino ball. Whoever's ball comes the closest is awarded points depending on the distance from the actual Pallino ball.
The players must toss each of the balls underhand as close as they can to the Pallino ball. 
Slacklining
If you haven't seen this at the beach yet then you're missing out! It's so much fun to watch and do! Another yet super fun game to play is called slacklining. The object of the game is purely just to balance yourself on the line. You pretty much get a total body workout!
And its a great exercise to really engage your core and give you mental clarity to focus!
The 5 Second Rule
How to Play: Even though it is a card game I will admit it is one of my favorite games to play out there and what a better way to play than at the beach with your friends. You can have three or more players and it really allows you to think on the spot. 
The object of this game is to think of three things depending on what the card says, you then have 5 seconds to name them. 
It's easy to take with you. It also doesn't have too many pieces so you don't have to about losing them at the beach. 
Limbo Game at the Beach

How to Play: This is probably one of the more known beach games. You can buy or use a beach towel to hold up the limbo bar. The object of the game is to lower the bar until the person can lo longer limbo underneath it.
If you can twist your beach towel and have two people hold it up to make it easier.
Beach Games Without or Minimal Equipment

Musical Beach Towels
How to Play: This game is exactly like musical beach chairs, the only difference is that instead of using beach chairs you will be using beach towels.
Bring a Bluetooth speaker or even your phone to play some music. Once the music stops the players will run to the beach towels that are closest to and sit on them. Whoever doesn't get a beach towel is out, until there's one player left. 
Bury a Friend in the Sand
How to Play: This isn't really a game, but more of a fun activity you can do at the beach. The object of the game is to have somebody bury you up to your neck in sand. 
It definitely takes a while and it is quite fun. You can take turns burying each other in the sand and it often makes for a pretty good beach picture.
Beach Bodysurfing
How to Play: Beach body surfing is to actually swim in the ocean without actually having a boogie board in hand. The object of the game is to ride with the waves by swimming in the same direction as the waves.
You use your body as a boogie board and see how far the waves can you bring you to the shore. 
Deck of Cards
Something as simple as a deck of cards also works. I have done this many times. There are plenty of card games you can play. Not only is this easy to bring to the beach, but very fun. If you know a couple of card games, then definitely stop at the store to buy one.
Best Beach Games for Families

Build a Sand Castle
one of the easiest things you can do is build a sandcastle with your friends or even your family. It is one of the most fun yet challenging things you can create. Have you seen some of those amazing sandcastles that people create?
In the summertime, you can definitely check out the sandcastle competitions in San Diego! It's really fun to see! And it literally blows your mind!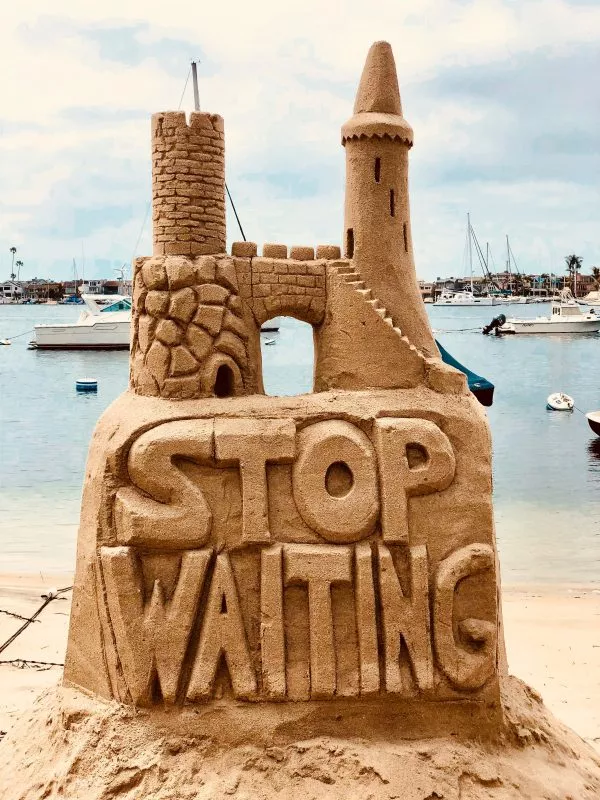 Frisbee Throwing
This is probably one of the easiest things you can do. Whether you buy the frisbee toss rings or grab a good old-fashioned frisbee! They both work! When I was younger, my dad and I would always play this at the beach!

Kite Flying
This is definitely entertaining for anybody. It isn't just for kids! Kite flying is actually quite fun for adults too. It could be challenging to just get the wind to catch the kite perfectly, but once you do, then be prepared to be entertained for hours. 
Blow Bubbles
This is perfect for families and kids to enjoy. It is quite fun to blow many bubbles just for the heck of it. If you have a larger bubble wand, then even better. My family used to bring the big bubble wands and you can take some pretty epic Instagram pics with them. Just be wary that it can get your hands all soapy.

Collect Shells
Whether you're bringing your family or yourself, this is fun regardless. One of the most engaging games to play is to collect seashells. If you ever visit Florida Beach, beaches like Panama City and Pensacola Beach have the most amazing seashells ever! But it's also cool to collect them in Cali! My cousin's kids spent hours washing them and bring them back. There are some pretty epic seashells out there.

Treasure Hunt
This can be played with your little ones. You may need some paper. Make a list of all the things you can find at the beach. Nowadays, if you take your phone in a protective case, you can take pictures of things you need to map out. It's really easy and definitely fun.

Beach Soccer
Have you ever watched beach soccer? Whether you have or not this is actually one of the most entertaining sports you can play. What better way to practice your skills by freestyling beach soccer! This is by far one of my favorite games to play. 

Beach Football
One of the most common games to play on the beach. Find an empty area when you have enough room to toss the football. My dad and brother would play this at the beach at all times! It was pretty fun to watch them!
Conclusion

There are probably a hundred more different fun beach games that you can play for both adults and families. These are just a couple of ideas that you can probably use while having a fun day at the beach.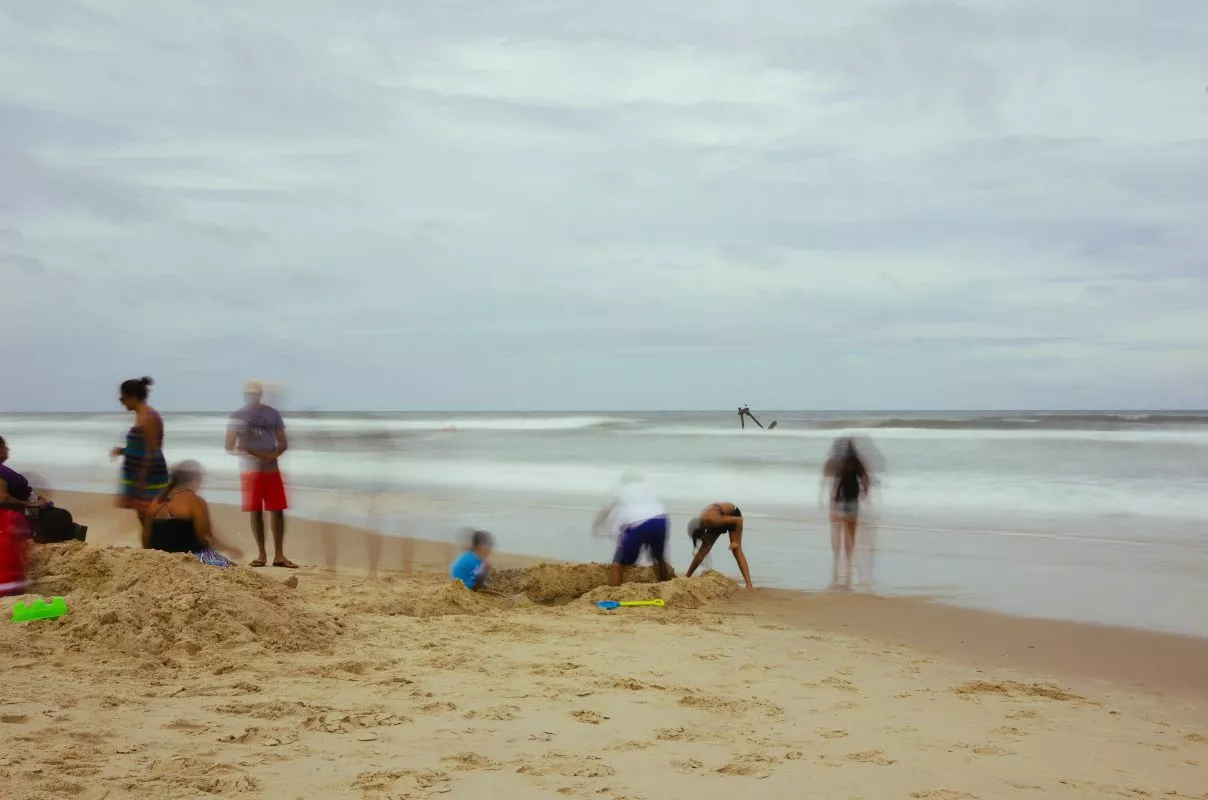 If you are visiting the beach with your friends or family then often times there is much more to do than just sitting around and sleeping at the beach. If you are going to the beach for the day then try any of these beach games as they will definitely pump up your blood and allow you to get some exercise at the beach.

 Don't forget to bring the beach essentials when you're visiting the beach. Check out my blog that contains the 20 Top Essentials To Bring With You To The Beach.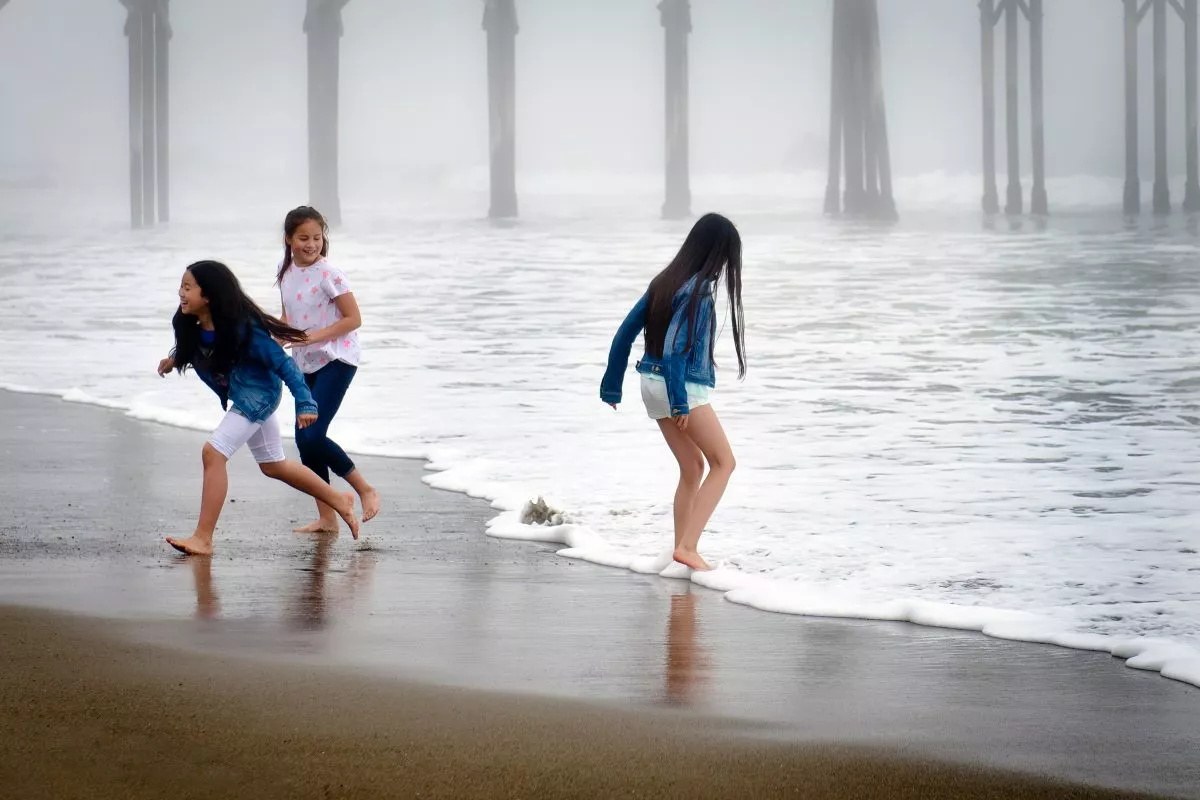 If you're visiting with your dog then do not forget the top essentials that your dog needs.  These dog accessories are must-haves next time you visit the beach.