Ormond Beach is one of Florida's most beautiful beaches.
It's perfect for families looking for a place to relax and enjoy the sun, sand, and waves.
There are plenty of activities to keep everyone happy, from building sandcastles to swimming in the ocean.
And when you're ready for a break from the beach, there are plenty of restaurants and shops nearby to explore.
It is definitely worth a visit!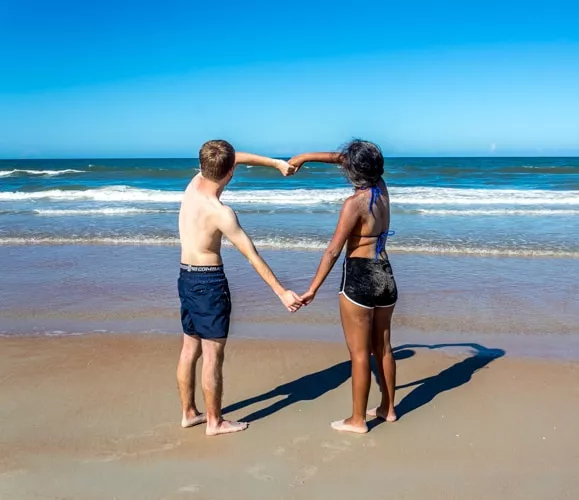 OVERVIEW
Ormond Beach, Florida
One of the most beautiful beaches in the east coast of the United States is found in Volusia County, Florida.
In order to give an honest review, it is important to know a little bit of background about it.
Ormond Beach is definitely a more hidden and unseen beach than its neighboring beaches around the county.
It is directly situated near popular beaches such as Daytona Beach.
Due to its quieter and less crowded vibe, there is a reason why this beach continues to attract more people who know about it.
In fact, most tourist and one-time vacationers don't even know why they should consider it as one of those places to start a vacation.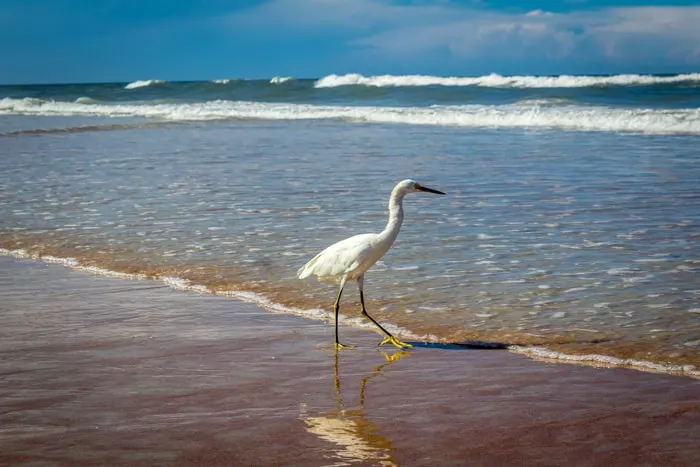 Locals and people who have been here, see it otherwise.
Most who have visited know that this hidden gem is on the quieter side of things.
Though a lot of people see it as boring with little to no attractions, others see it as a serene, peaceful, and gorgeous.
Since you are here reading this right now then possibly in the future you may consider visiting what this beach has to offer.
How to fly in
The easiest way to fly into Ormond Beach is to book a flight into Daytona Beach International Airport (DAB).
From there, you can either rent a car or take a taxi/Uber to Ormond Beach.
For renting a car, check out Discovercars or even Orbitz and Expedia!
Alternatively, you could also fly into Orlando International Airport (MCO) and then drive down to Ormond Beach – it's only about an hour away.
Either way, once you're in Ormond Beach, you'll be able to enjoy all that this beautiful place has to offer!
If you are traveling from Orlando, take the I-4 freeway.
From there, you will eventually run into the I-95 North, which you can then follow signs to the FL-40 east.
This is the quickest route coming from Orlando, but there is other ways of getting here too.
If you are not in the Orlando area then I suggest a tool such as google maps or a GPS navigation system which will give you the most accurate directions from your location.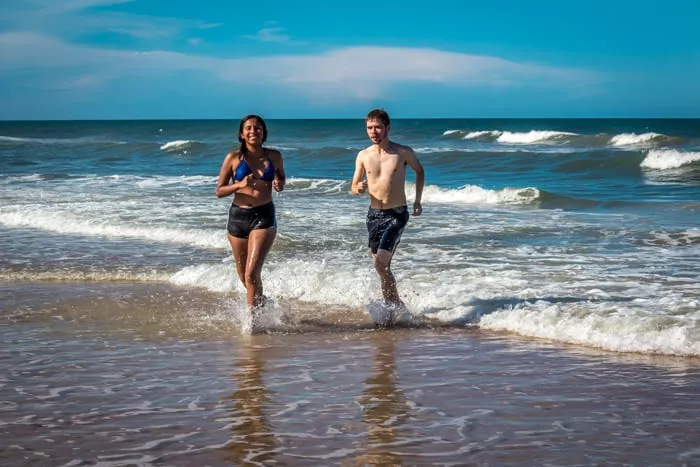 This beach is one of those relaxing beaches you sometimes need in order to let your mind travel.
In fact, this beach is not only quieter, but much nicer and cleaner than most beaches.
Hence, it continuously draws a lot more locals from around town especially during the summer months.
What to expect
Ormond Beach has very soft sand, in fact unlike most beaches in Florida there is no vehicle traffic.
Thus, you cannot drive on the beach.
On the plus side, that means not worrying about careless drivers or oil spills on your feet.
All beaches should be protected from moving vehicles due to safety and environmental concerns.
The sand is made up of an orange-like color.
Its brownish texture and orange appeal gives it a unique pretty color.
It is definitely a beautiful site to see.
There are areas along the beach where washed up seashells appear on the sand.
Sometimes you can see hundreds, if not what looks like thousands of them.
You can find hotels and little vacation homes scattered alongside the beach.
The best part is that you will not see luxurious hotels overcasting the view as you do in the more crowded beaches.
There some stretches along the ocean where you do not see lots of buildings or people.
It is here where the beach is a perfect haven to practice yoga or have a quiet picnic to enjoy the atmosphere.
BEACH SAFETY
It is important to know how safe this beach is, especially if you are traveling with younger children.
On one side, there is no traffic so you do not have to worry about cars whizzing by or speeding on the sand.
As a side note, certain areas on Ormond Beach now allow vehicles, but most areas still do not.
There is some lifeguards in certain areas, but they are seasonal. When I was there in February the water was too cold and there was none.
You can find them in the more busier areas where swimming is allowed.
If you do have children with you, then definitely find an area on the beach where you can see lifeguards.
Other than that, it is the perfect place to bring young children to play.
In addition, If you do have little ones with you, be sure to take them to Andy Romano Beachfront Park. This place has everything from an outdoor grill, a parking area, and a playground for younger children to play in.
Let us not forget one of the most important things, which is the access to free public restrooms.
Weather Review
Ormond Beach has very nice temperatures, but some days can surprise you. If you are not a local Floridian then the weather can definitely shock you. In Summer, you are looking into the upper 70s to 80s temperature wise.
As a side note, Ormond Beach is still in Florida, so don't be surprised if you encounter showers and rains since the weather can be unpredictable.
During rainy showers, the rain can pour for a good five minutes and then stop completely. I suggest being prepared in case of any unpredictable changes in weather patterns.
Things to See & Do
Walk the beach – A lesser crowded place there's plenty of wildlife nature to spot and swim here
Ormond Memorial Art Museum – Love art? Then why not check this place out. There is a lot of beautiful paintings worth checking out. Along with gorgeous flowers and plants.
Tomoka State Park – Can drive your car through while viewing the beautiful scenery.
Check out the local beach towns and do some shopping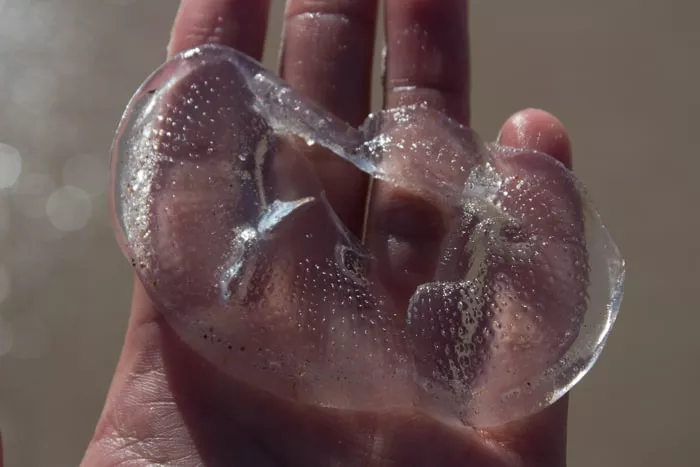 FAQ's
What is the difference between Ormond Beach Vs Daytona Beach?
Daytona Beach is definitely more lively, with a lot of bars and restaurants.
If you're looking for a place to party, Daytona is your spot.
Ormond Beach, on the other hand, is much quieter and family-friendly.
It's perfect if you're looking for a relaxing beach getaway.
Both beaches are absolutely beautiful, so it really just comes down to what kind of atmosphere you're looking for.
Is Ormond Beach Family Friendly?
Ormond Beach is a great spot for families. The beach is wide and there are plenty of seasonal lifeguards on duty to keep everyone safe.
Plus, there are tons of activities for kids of all ages.
If you're looking for a family-friendly beach vacation, Ormond Beach is definitely the place for you.
Is Ormond Beach Safe?
Ormond Beach is definitely safe. There are plenty of police officers patrolling the beach and the town is very quiet and peaceful. You don't have to worry about any safety concerns when visiting this beach.
What Is The Weather Like In Ormond Beach?
The weather is perfect for a beach vacation. The temperature is usually in the 70s and 80s, and there's rarely any rain. You can expect beautiful sunny skies when you visit.
What Is There To Do In Ormond Beach?
Ormond Beach offers a variety of activities for everyone.
There are plenty of shops and restaurants to explore, and the beach is always beautiful.
You can also visit the Ormond Memorial Art Museum or take a walk through the Tomoka State Park.
Conclusion
If you're looking for a perfect family getaway, look no further than Ormond Beach.
With plenty of things to see and do, beautiful scenery, and lovely weather year-round, this coastal town is sure to please everyone in your group.
Overall, the vibe is very relaxed. It is truly a quieter and less busier beach than most beaches around it. Besides its family oriented beach vibe, there so much more it has to offer. To learn more, check out the city page.
And if you haven't visited yet, what are you waiting for?
The beaches here are some of the most beautiful in Florida.
So come on down and enjoy all that Ormond Beach has to offer.
Have you been to Ormond Beach lately? What was your favorite thing about it? Let me know in the comments below!
OTHER AWESOME BLOGS